Embracing change is vital to continuing to provide your patients the best care possible. Attend our next Table Talk — The Evolution of Veterinary Hospitals: Dinosaurs or Insects?
We will welcome Steven Wolchinsky, DVM of Rocky Gorge Animal Hospital, a practicing veterinarian with a passion for helping veterinary professionals succeed. Dr. Wolchinsky will discuss embracing change, cutting edge technologies, and what the veterinary profession needs to do to serve clients and their pets in a changing landscape.
Learn about:
Innovative solutions like genomics and how to integrate them

How service-based technology can make life easier for clients

How to participate in digital influences on your clients

Generational shifts and what they mean for the profession

How the pandemic has changed our world going forward
Dr. Steven Wolchinsky, DVM, Rocky Gorge Animal Hospital
Dr. Steven Wolchinsky, a Brooklyn, New York native, migrated to Maryland in 1987 and purchased Rocky Gorge Animal Hospital. The hospital has grown to 17 doctors and about 90 employees. He is the Laurel City Veterinarian, on the board of trustees at the McDonogh School, and is an Advisory Board Member for the Grey Muzzle Organization and VitusVet. He enjoys all aspects of canine and feline medicine, but he has special interests in internal medicine, cardiology, diagnostic imaging, and many other cutting-edge advances. His passions outside of veterinary medicine are coaching baseball, teaching financial literacy to young adults, and helping veterinary practices implement the technology and the mindset to compete with the disruptive forces that that have changed certain aspects of the veterinary profession. Dr. Wolchinsky and his wife have three children, two English Mastiffs, a black Labrador, a cat, and a snake.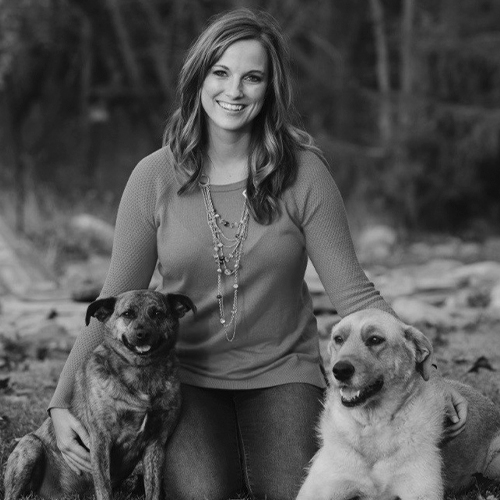 Dr. Lindsey Kock, Market Development Manager, Neogen
Dr. Lindsey Kock is the Market Development Manager for Companion Animal Genomics at Neogen, based in Lincoln, Nebraska. In this role, Lindsey manages current and new business opportunities, including product development for the genomic testing of dogs, cats, and horses.
As a veterinarian, Lindsey is passionate about developing enhanced genomic testing to better understand and manage the heritable risk for common health conditions in animals. This includes educating pet owners and health care providers on how to understand and apply genetic risk information to provide personalized veterinary care and better quality of life for people and their pets.
Lindsey is a native of Nebraska and received her DVM through the ISU-UNL Professional Program in Veterinary Medicine with two years of study at the University of Nebraska and two years at Iowa State.
Prior to joining Neogen in 2015, Dr. Kock spent three years in mixed animal practice and was awarded the Iowa Vet Med Association's "Rising Star", an award given to veterinarians in the first seven years of their career for their accomplishments in the field.